Where we're coming from…
Our firm has been providing legal services for more than 30 years. In this time, our legal expertise and commitment to client care has seen us become a trusted partner in handling all manner of legal matters for individuals and businesses across the UK.
Providing legal advice since 1987
On 1st October 1987, Brealey Mann merged with Smith, Dean & Chittenden to form The Smith Partnership. With a desire and ambition to do things a little differently, the partners set out to create a legal firm where client satisfaction was placed at the forefront of everything it did. 
The firm started with offices in Derby and Burton Upon Trent.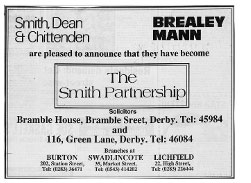 A decade of putting our clients first
In 1997, we celebrated our 10 year anniversary.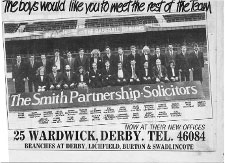 Smith Partnership in Leicester
Committed to providing a legal service that is dedicated to client care and accessible to as many people as possible, we expanded our network of offices to Leicester. Our Leicester office was opened in 1999, when we took over Millhouse and Rumble.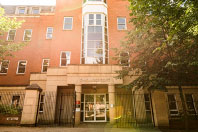 Achieved excellence
In 2000, we achieved our Lexcel accreditation. The achievement of this quality standard mark solidified our commitment and dedication to providing an excellent level of client care.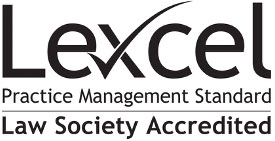 Office opened in Burton Upon Trent
We continued to expand our legal service offering with an office in Burton, which was opened in 2011. 
Smith Partnership strike deal with DCFC
Having partnered with Burton Albion Football Club for over 20 years, 2014 saw our commitment to supporting sport in our local communities strengthen as we began our relationship with Derby County Football Club (DCFC). We work closely with the club, advising them on the commercial matters of both the footballing and non-footballing sides of the business, as well as being the preferred legal service provider for the club's fans.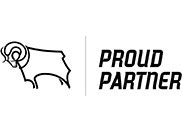 Celebrating 30 years of Smith Partnership
In 2017, we celebrated our 30th anniversary. In this time, we are proud to have helped countless clients manage some of the most important events in their lives, such as buying a house, buying a business and making a will. We marked the occasion with an extravagant anniversary bash to thank our staff for all their commitment and hard work. 

Derby Telegraph Business Awards winners
2017 continued to be a successful year for the firm as we were recognised and awarded the Sales & Marketing Award at the annual Derby Telegraph Business Awards. 
A new partnership with Vitus Pro Cycling
2018 began with us forging a new partnership with Vitus Pro Cycling. Sponsorship of the team reinforced our commitment to supporting sports in our local community, which we know plays an important role in binding us all together and inspiring people of all ages to get active. 

New Derby head office
After almost 2 decades at our Celtic House, Derby address, we opened a brand new head office in the city. The goal was to create an office completely different to that of any other conventional law firm. At the new Derby HQ, we wanted to make sure the space was unique and catered for every need of not only our employees, but our clients too.

Another Derby Telegraph Business Award win
We were awarded another Derby Telegraph Business Award in the Professional Services category at the award's 2019 ceremony. The win was a great honour as we pride ourselves on the quality of service we provide to our clients and are committed to making their interaction with the law as straightforward as possible.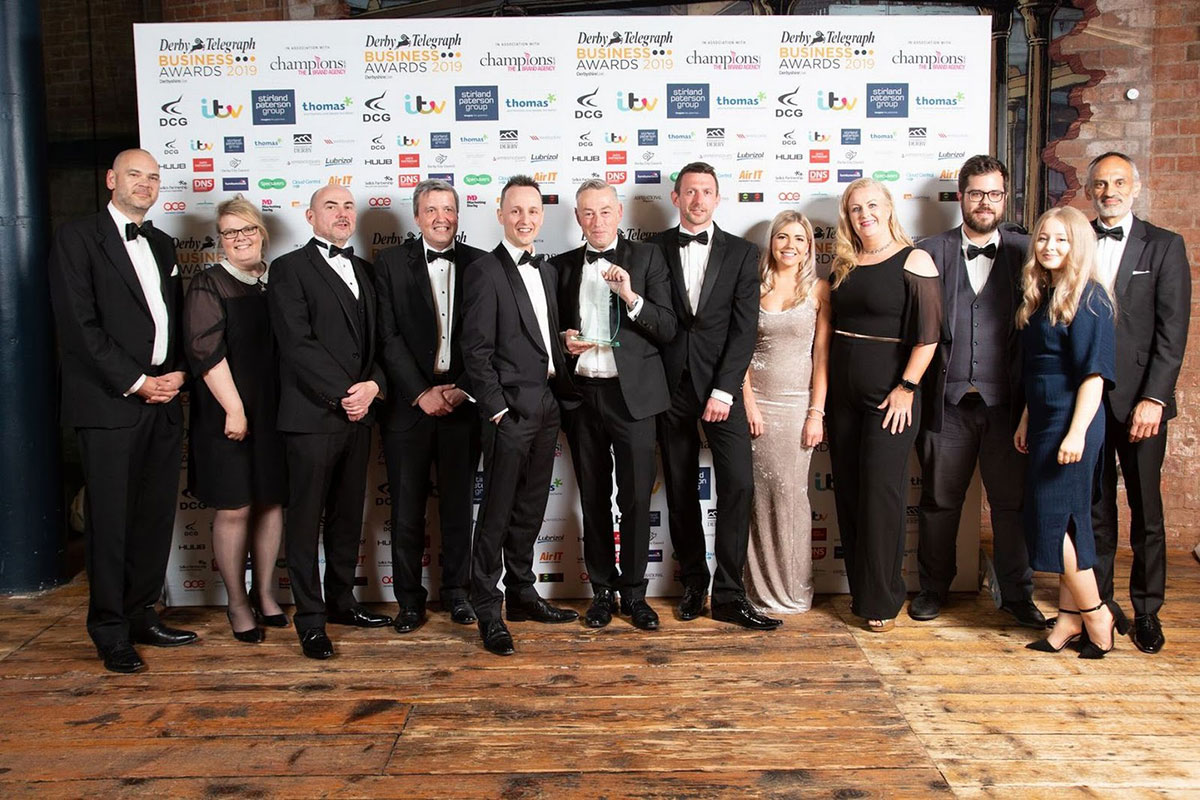 A fond farewell to a founding Partner
2019 also saw us wave a fond farewell to Steve Mann, former CEO and one of the original founding Partners of Smith Partnership. After 32 years at the firm, it was time to hand over the reins to our current Managing Partner, Kevin McGrath. 

Award-winning commercial property department
Our commercial property department won the award for Client Advisor of the Year 2019 at the East Midlands Property Dinner. This was in recognition of the outstanding support and advice given by Partner, Jason Wood in the refurbishment and regeneration of Derby's Silk Mill, a UNESCO World Heritage site.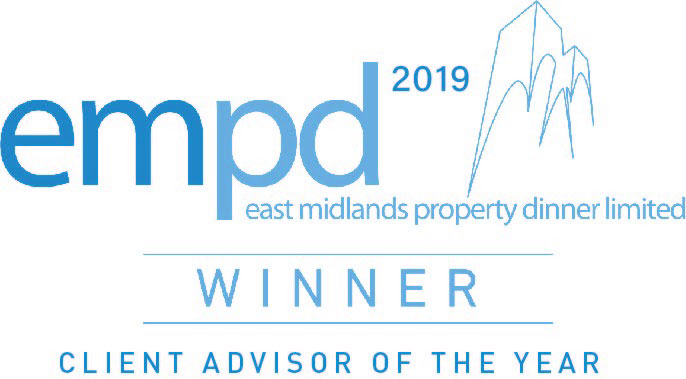 Collaboration with Derby County Community Trust
In a unique collaboration with Derby County Community Trust, we partnered with the charity to provide their staff with an introduction to wills, conveyancing, mortgage applications and pensions, in return for in-house yoga and relaxation and mental health first aid training.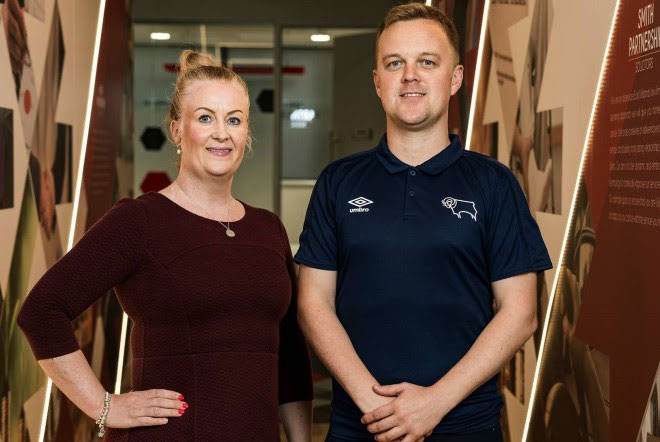 A legal service of the future
After more than 30 years of providing expert legal advice that puts our clients first, we look to the future with pride and optimism. Our current focuses include creating a sustainable service which continues to do just that, as demonstrated by our membership of the Legal Sustainability Alliance. 
Our success would be nothing without our community which is why we also recognise how important it is to continue giving back in any way we can. As part of our yearly chosen charity initiative, in 2020 we are proudly supporting the Nightingale Macmillan Ward at the Royal Derby Hospital.  
With client care at the heart of everything we do, the Smith Partnership brand continues to be upheld by the following cornerstones…
Straight-talking, jargon-free 
Accessible 
Cost effective
Practical, solution based 
We've always looked to offer more than just legal expertise and professional advice, and that's the difference our clients have come to value and trust.